The iGaming sphere as a part of the entertainment industry is keeping its growth. Digitalization has led to the trend of going online and mobile. High availability of fun for users is one of the main causes of the online gaming increase. How to benefit in this sector choosing the most proper model for your poker business?
Once you have chosen to start or develop a business in the giant iGaming industry, consider all the pros and cons you'll need to deal with.
Poker Network: to join or not to join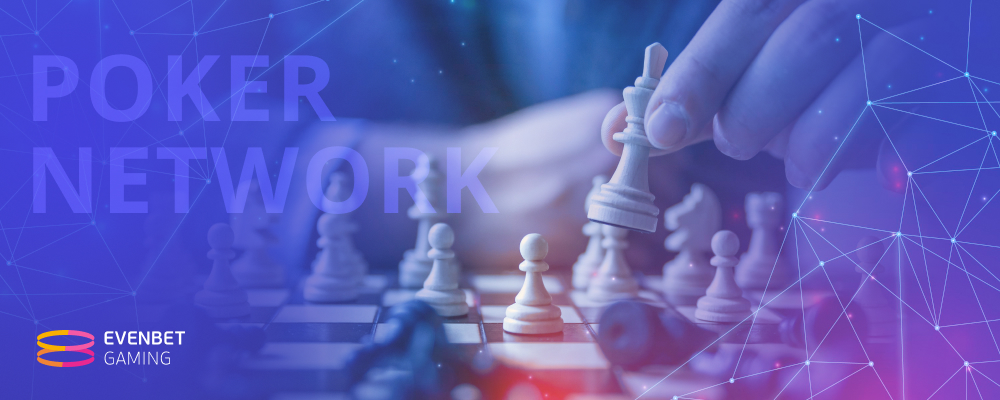 Generally speaking, a network solution includes white label poker software solution. It's the best choice for the operators with no prior experience in the industry or vast user base, and with limited budget. 
Advantages
Among the most outstanding benefits of this business model: 
High liquidity.

A network guarantees that your users will have someone to play with. Therefore, it increases engagement and makes them want to come back for another game. 

Low risks.

Due to the absence of an immense setup fee and lower marketing costs (compared to the other models), your risks are quite modest. 

Fast start.

You don't need to wait for months to launch a standalone poker room. Once a network provider customises your room, you are ready to start.

Integration into your existing gaming platform.

The opportunity to provide users with easy access to online poker and geographical freedom leads to LTV and general user base increase.

Tournaments.

The tournament grid is usually updated to involve and retain players.

Affiliate and agent systems.

Another tool you get as an operator is affiliate and agent systems. Make sure they are easy to manage and start making a huge business out of it. 
Normally, operators joining the network will be rewarded with the brand name and customized logo to make them stand out, or can provide their own. 
Disadvantages
Choosing a network hosted solution should draw your attention to the following:
General tournament grid.

Every skin, i.e. operator, has its own players. What you get is a general tournament grid for your users to be able to play with the others. The grid itself is made by a network owner, so you are limited to change it. 

Profit is not guaranteed.

Joining a network solves the problem of liquidity, but doesn't ensure high profits. If your traffic is low, the profit is low. 
Standalone poker room with various forms of monetisation: worth your while
Operators tailored at greatest independence and full customisation should consider stand-alone model. EvenBet Gaming offers the best turnkey solution with world-class omni-channel online poker software.  It can be integrated into various platforms or launched as an individual iGaming project on all types of devices. 
Advantages
Benefits you get as an online poker room operator:
Full control.

Back-office management allows setting its own rules, running all metrics, users, games and finances. Compared to the network models, you are free to make tournament grids and segment the tourney audience for better targets.

Marketing strategy

. If chosen the right developer and vendor, you'll get a powerful CRM, a wide range of bonus, promotion and jackpot settings. You can tune your marketing strategy the best way possible to benefit more. 

Affiliate and agent systems.

Another way to boost the player database is to put in place an affiliate and agent system. This way you will make your room balloon.

Extra monetisation.

Diversify the game experience of your players by adding

online casino games

and sports betting. You have unlimited opportunities to provide users with extra fun. 

Certification and RNG.

Purchasing a turnkey solution means that gaming software is certified according to the international gaming standards, has a protected game logic and random number generator. 
Disadvantages
Once you have decided to become part of the expanding iGaming industry, take into account a significant budget you will need for the following: 
Initial investments to buy software.

The

prices

may vary, depending on the package, but they won't be miniature. 

Further input into the brand.

The more trustworthy you want to be, the more you need to invest into branding, including regular design corrections and media promotion. 

Marketing costs.

A variety of marketing tools to be used to make your users engaged and interested, e.g. the tourney prize can vary from USD 50 up to 50 000. In addition, to acquire enough players, you are most likely going to pay affiliate commissions and to spend significant sums on PPC advertising.

Support and management team.

At the start, you will need to make sure your users will always get support service. Once you begin scaling your business, a management team is deemed to be necessary.  
Poker room as a part of a holding casino / sportsbook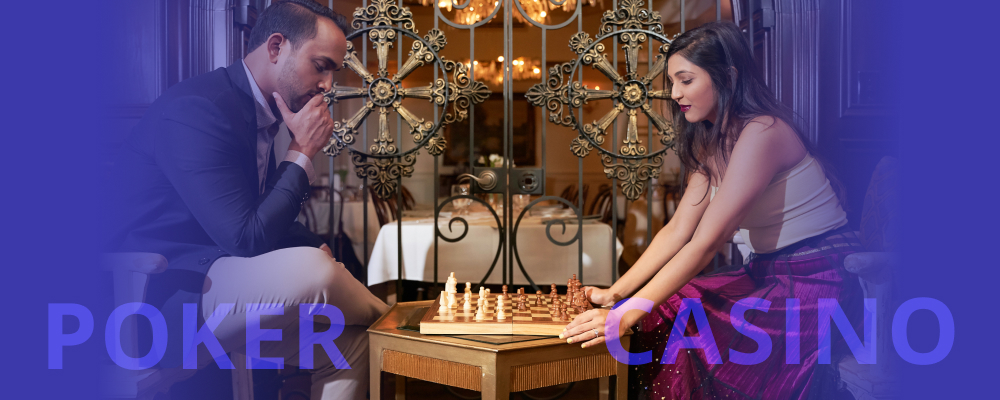 In this model, an online poker room joins in a big holding or aggregator, so more entertainment is offered to the final customers. Users can mix and match in a variety of iGaming disciplines, playing hyped online poker today and placing bets on sports tomorrow. 
Another way to gain in this business model is to strengthen the position by allying with another iGaming company. To penetrate into a complex market, the first company provides a well-known brand and a product, and the second one gives access to the market.
Many operators get fascinated by the idea of joining a holding, because the synergy can boost the benefits. Is it worth it?
Advantages
Famous brand

. Like attracts like. The partnership can transform the business profit and brand recognition in a positive way due to an already known brand. 

User database

. It's existing and increasing, because the marketing strategy is formed and worked out. 

Quality product

. Usually both products should be of good quality to make a business coalition. 
Disadvantages
Not an option for a newbie.

The only model disadvantage is that it's a solution for experienced operators with existing databases and established brands. 
In this model, the partnership conditions are different each time.  E.g. Pokerstars left Switzerland in 2019 when the Money Gaming Act officially went into effect, but in 2021, allied with the local casino that ensures compliance and runs local operations. Brand stays, but responsibilities are shared. 
Another example of such partnership could be integration of an online poker product into the  operating casino or sports book for business diversification. Sports betting and poker audiences have a historically proven cross-sell potential, so it can become an option for a business model. 
Conclusion
The best option is to never offer your business a Procrustean solution: when facts are adjusted according to the situation. The key to a financially successful operation is to use clear and true figures about future spending, real possibility of scaling a business and an adequate timeline of business development. Contact us at EvenBet Gaming for more information and ask any questions about an iGaming business.