A risk-based approach is crucial in the iGaming sphere. The AML program helps to spot and take precautions to reduce risks. IGaming operators have the responsibility to implement AML controls to new users. KYC procedures are performed during the customer onboarding process and are required for user ID identification control and risk estimation during account registration. 
Operators need to study their users in sanction, PEP (Politically exposed person), and adverse media data when performing a risk assessment. As stated by the regulators, customers on these lists are high-risk ones, and operators have to detect matching users.
The financial crime risks are growing in iGaming, so the number of audits made by regulators are also growing. The pain point is that regulators fine and impose penalties to the businesses which do not meet AML requirements. 
The United States, Switzerland, Norway, the United Kingdom and the United Arab Emirates top Fenegro's list of 31 countries that had issued most of the fines. The recent report shows how much the following countries accumulated.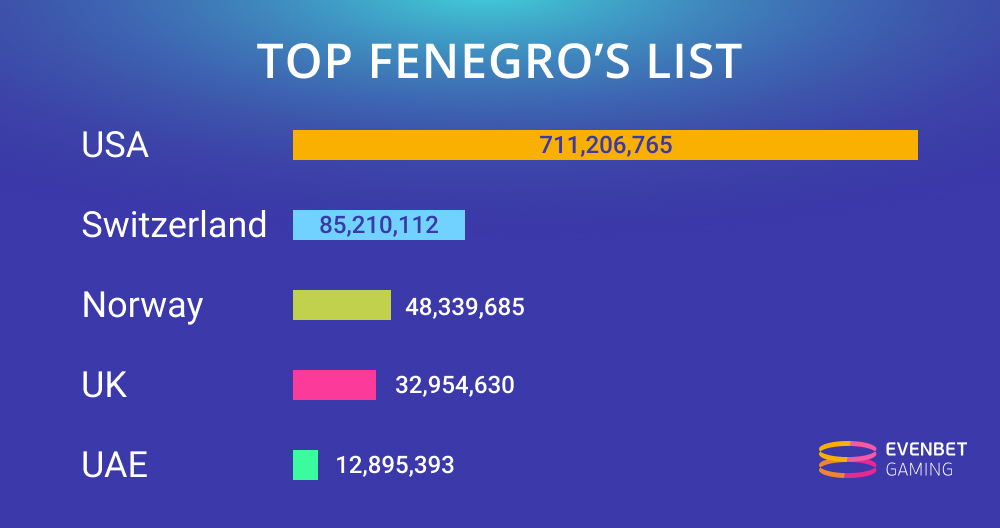 | | |
| --- | --- |
| Country | USD |
| USA | 711,206,765 |
| Switzerland | 85,210,112 |
| Norway | 48,339,685 |
| UK | 32,954,630 |
| UAE | 12,895,393 |
We, at EvenBet Gaming, have studied more on AML/KYC/anti-fraud solutions the most reputed companies in the market offer. We are to compare used technologies, solutions for a variety of needs, USP, and more, to choose the best one.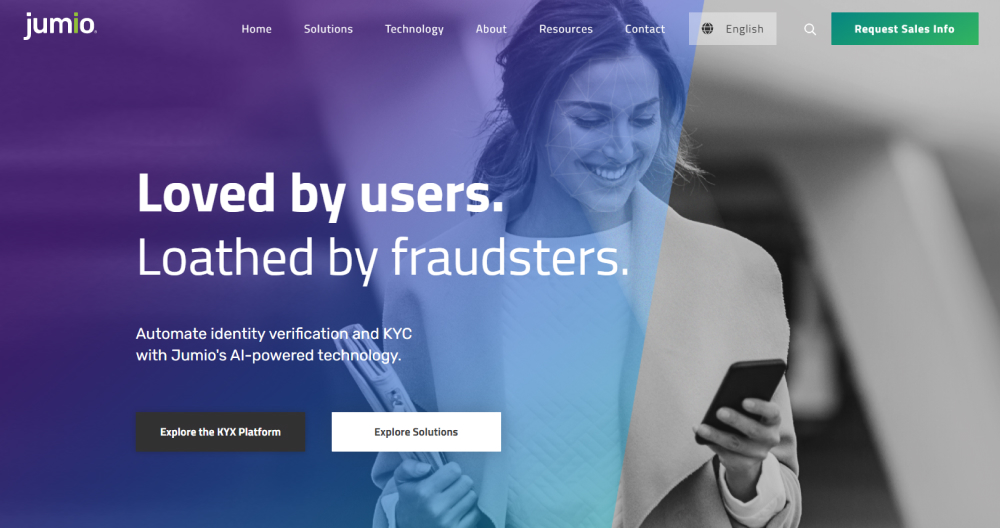 Jumio provides automated identity verification and AML solutions powered by AI. Cutting-edge AI is the company's strongest technology along with expertise in the various markets. The company has big experience in the field and is a pioneer in selfie-verification. 
Features and capabilities
Jumio ID and identity verification (Face-based biometrics)

Jumio Go identity verification powered exclusively by AI

Jumio document verification (Electronic passport support with NFC)

2FA authentication

Jumio address services

Jumio video verification 

AML solutions: transaction monitoring, screening, and case management

OCR, Certified liveness detection
Markets
200+ countries 
Industries
Retail

iGaming

Financial services

Telcos

Sharing economy

Mobility

Healthcare

Travel 

Education
Experience
10+ years
Pricing principles
The company has a TCO calculator to find out how much an online identity verification solution costs. Easy calculation form and all the numbers needed in several clicks.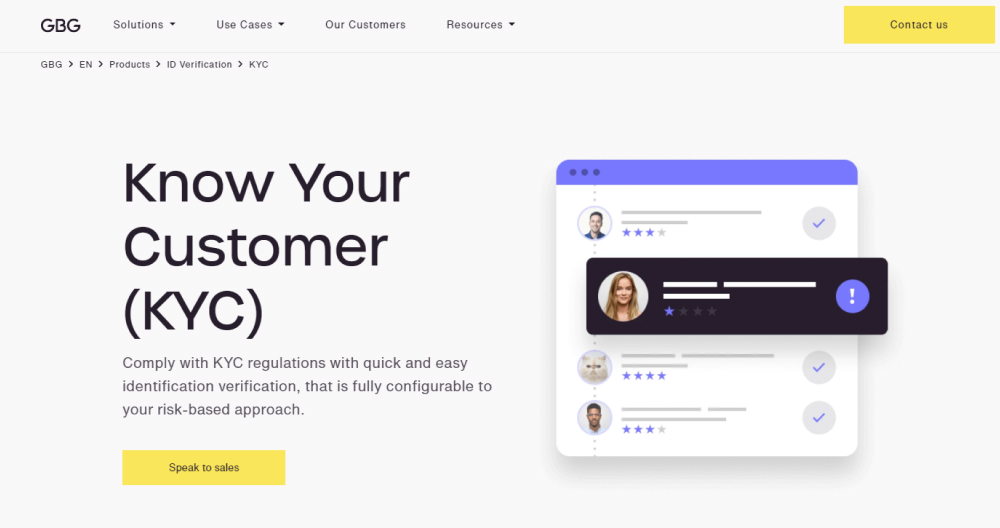 GBG helps organizations quickly validate and verify customers' age, identity and location, perform bank account verification, PEPS and sanctions, and fraud detection and prevention. Company's strongest feature is comprehensive experience and understanding of the iGaming industry, i.e. compliance and markets.
Features and capabilities
Digital and physical tamper detection

Active and passive liveness (Biometric and AI-led technology)

Forensic document experts

NFC

Facematch (Biometric and AI-led technology)

Investigation studio
Markets
24 countries for identity/address verification (Europe, Australia, Asia, North America, South America). PEP & Sanction checks are global.
Industries
Retail and eCommerce

iGaming

Fintech
Experience
30+ years' experience in data and technology. Wide experience in the field of iGaming, including deep understanding of the compliance specifics. 
Pricing principles
Not specified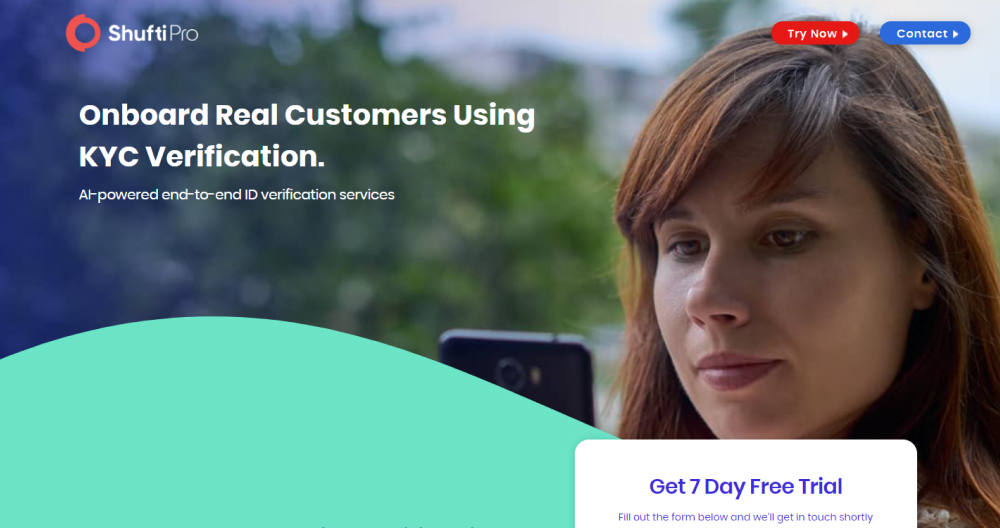 Company's AI-powered Identity Verification Solutions allows verification and authentication of customers in real-time. The company claims to hold a prominent position in the market for the quickest response time of 7-60 seconds with an accuracy rate of 98.67%. Shufti works on a dual layered mechanism of AI and HI (Human Intelligence). The company has human experts who re-review the verifications in case AI finds any ambiguity before dispatching the verification results.
Features and capabilities
Optical Character Recognition (OCR) Technology

Document/address verification

2-factor authentication

Face Recognition/Liveness

Consent Verification

AML screening solution

KYB

Check Background from 1000+ AML Lists (updated every 14 minutes realtime)

Biometric Authentication

Award-Winning Global Video KYC (Live video interviews)

Possibility of On-Premise solution on demand
Markets
Verification services in 230+ countries and territories
Industries
Banks

Financial Institutions

Real Estate

eCommerce

Health Industry

Insurance

iGaming

P2P Economy
Experience
3+ years active
Pricing principles
Customized pricing models, e.g. based on users number and the number of documents required for verification.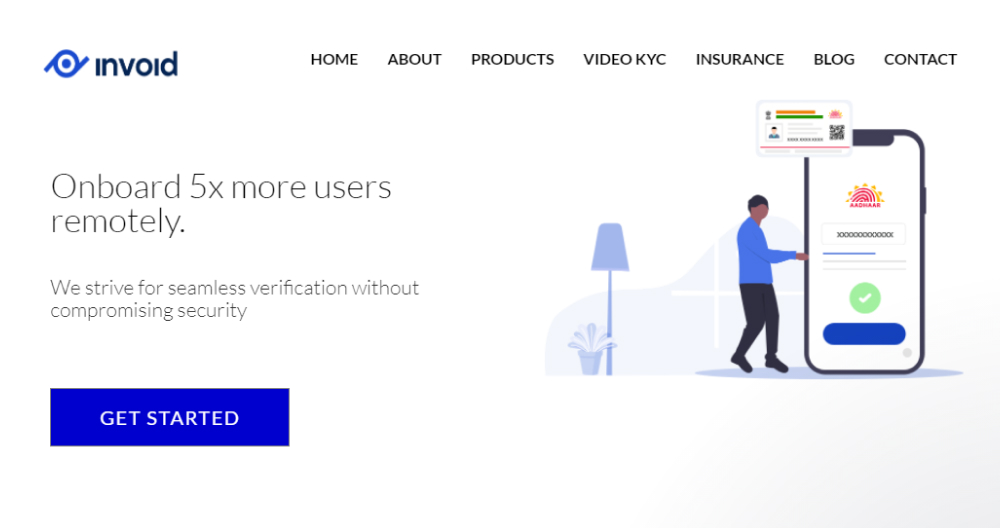 Company has prior experience in banking, finance and building scalable AI products. Its strongest feature is seamless user onboarding & verification.
Features and capabilities
Compliant Video Conferencing based KYC

Digital KYC (Facial + ID Check): ID Card, gesture-less liveness detection & fraud checks on document

Document Verification

Document Number Verification
Markets 
Not specified
Industries
Banking

iGaming

Education

Rental platforms

Financial institutions
Experience
Founded in 2018
Pricing principles
Not specified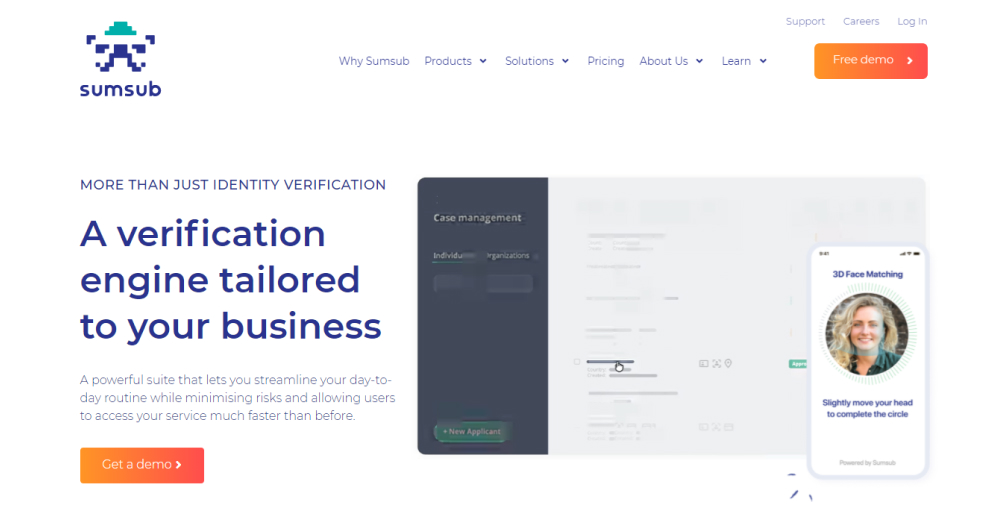 The company empowers compliance and anti-fraud teams to fight money laundering, terrorist financing, and online fraud. User-friendly design, proven speed of KYC procedures and overall reliability are the key company's features. 
Features and capabilities
Identity verification and KYC/AML (including PEPs and sanctions) 

KYB – corporate verification

Video verification

Document verification

Liveness technology

Chargeback prevention

Cryptoasset transactions monitoring

Coverage of territories and languages, including Latin, Cyrillic, Arabic, and East Asian scripts.
Markets
Global coverage of documents from 220+ countries
Industries
Fintech

Transportation

Trading

iGaming

Marketplaces
Experience
5+ years in business
Pricing principles
The company has rather flexible and adaptable to customer's needs pricing policies, e.g. number of users. 
Conclusion
All of the companies above have up-to-date technologies and provide a number of solutions for AML / KYC / anti-fraud procedures. The cost of services in each company is calculated for each customer individually – depending on its needs, regulations, and the market.
Leveraged technologies are rather substantial, but there are nuances in the services. An operator should focus on them, taking into account the needs of their own business. For some operators, these features may be critical, and there are discrepancies on them among providers.
Company/
service

Video and/or videoconference verification

Non-latin support

Digital documents support (via NFC and similar technologies)

Working with crypto technologies

Availability of research / analytical groups for investigations and analysis of complex cases

Jumio
+
+
+
+
+(AI & HI)
GBG Group
+*
–
+
+
+
Shufti Pro
+
+
+
+
+(AI & HI)
Invoid**
+
–
–
–
–
Sum&Sub
+
+
+
+
+(50+ compliance officers worldwide
*provide Liveness check and video ID verification
**the company hasn't provided information regarding these solutions after several inquiries
At EvenBet Gaming, we pay special attention to regulatory compliance, so operators have all tools to run business safely and for their users to pass the KYC procedures with ease.