Do you have it all? Proven reliability, secure user authentication, financial transactions confirmation and all the other necessary settings are a key to gaming platform security. If a gaming platform doesn't meet all safety and regulatory requirements, e.g. AML directives, it may turn into a disaster for an iGaming operator.
Many industry sectors are influenced by the pandemic resulting in closure of buildings and job losses. Therefore, operators transfer business online. New risks come along. 
Money laundering in iGaming
AML regulation targets security and absence of any illegal activities which can be committed by users. All users who come to play and gamble in the iGaming platform should be checked to calculate the risk level. Moreover, it's crucial to screen the players in regular periods. 
Most likely, the players associated with criminal organisations would come into the online poker room, sportsbook or online casino with bank drafts to wash their money. Those are mules and they proceed on behalf of the criminals, or so-called launderers. Often, they would be unemployed, students or stay at home parents. 
Money laundering in casinos will probably occur in the following form. Money that is needed to wash, is turned into chips, played with for a very small period of time, then tried to cash out.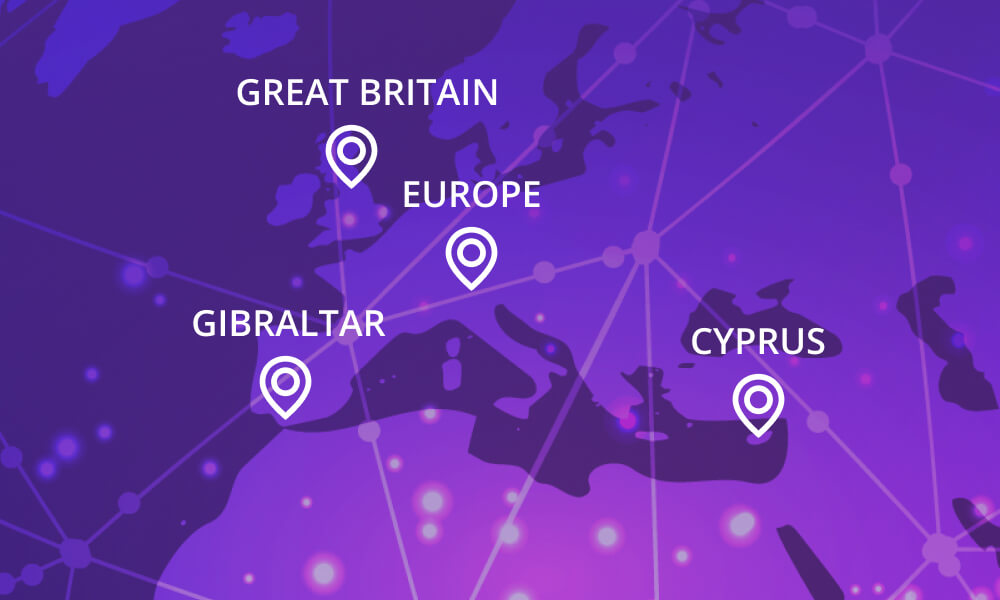 A quick guide on AML in Europe
It's important to point out that each EU member country has its own regulators. For iGaming operators it causes numerous difficulties as they should have full compliance with the regulatory of each country they are operating in. We'll shed light on some of the most common ones. 
The European Union (EU)
In 2015, the EU Commission issued the 4th Anti-Money Laundering Directive in order to fight money laundering. This directive did not fit completely the needs of the gambling industry there, therefore they extended the 5AMLD EU directive. To say simply, the purpose of these directives offers compliance with the AML program mostly in the financial sectors, among them are the game and gambling industry, such as Know Your Customer (KYC), Customer Due Diligence (CDD).
KYC (Know Your Customer) is a user identity process and a crucial part of AML. It's aimed at full funding control during the player registration or after it in order to prevent any suspicious financial transactions. 
The European Union has been one of the most active initiators of legislative frameworks aiming to combat money laundering at least in the way legislation and its concepts on the global level appear to us today. However, the EU's directives not only directly affected its Member states, but due to the strict nature of the laws indirectly forced those in any way interacting with the EU members to adopt a similar kind of requirements. These days wherever you may be located, it is safe to assume that something akin to the requirements of the EU will apply to you as well. 
Great Britain
As it has been the hottest and most pressing issue for the past few years when it comes to the UK, it is impossible not to mention Brexit. Despite the fact that the UK left the European Union and is no longer bound to directly implement the AML directives into its own legislation, the intention to keep up to the highest global standards will remain. Even if the former principles of implementation won't apply, we should expect similar ideas to be reflected in the UK's domestic legislation. Moreover, the UK is still a member of the Council of Europe as well as other numerous intergovernmental financial institutions such as the abovementioned FATF. 
When it comes to the domestic AML legislation, it consists of a number of Acts of Parliament as well as regulations passed within the last 20 years. 
The first one is the Proceeds of Crime Act 2002 (POCA). This is the UK's main AML legislation. It is here that you will find what actions fall under the definition of money laundering. It is also the law which demanded banks and financial institutions to put in place mechanisms to prevent money laundering – these will be the notorious customer due diligence and tracking procedures.
Secondly, we have the Terrorism Act 2006. While POCA focused on preventing the laundering of criminal proceeds, here, as the name suggests, the intention is to prevent financing terrorist activities. This had to be reflected in the KYC/DD procedures.  
Last but not least come the Money Laundering Regulations of 2017 and 2019, by the power of which the requirement for the customer due diligence and enhanced due diligence were elaborated on even further. 
Cyprus
The iGaming sphere is legal in Cyprus. The regulations here differ more or less and the operators are regulated by The National Betting Authority (NBA). Cyprus' own AML directive is called The Prevention and Suppression of Money Laundering and Terrorist Financing Law of 2007 to 2021. In fact, it reflects all the main points of the European directive.
Gibraltar
POCA is a Gibraltar law that strives for blocking any kinds of financial system abuse for the laundering or illicit money. It also starts processes associated with the confiscation, investigation and recovery of the unlawful conduct proceeds.
Switzerland
Switzerland has rather severe regulations to combat and stop money laundering and terrorist financing. The Secretariat applies the Financial Action Task Force (FATF) standards. Thus, Swiss law is mostly in compliance with the international recommendations of FATF.
Switzerland was one of the first countries to take steps in fighting against money laundering. Swiss anti-money laundering measures were set up in 1977 with the Due Diligence Agreement (CDB) and have been enlarging since Swiss banks' due diligence (CDB). CDB is one of the major columns in combating money laundering.
Switzerland has notable AML legislation, and its banks and other financial institutions are subject to the conditions for KYC.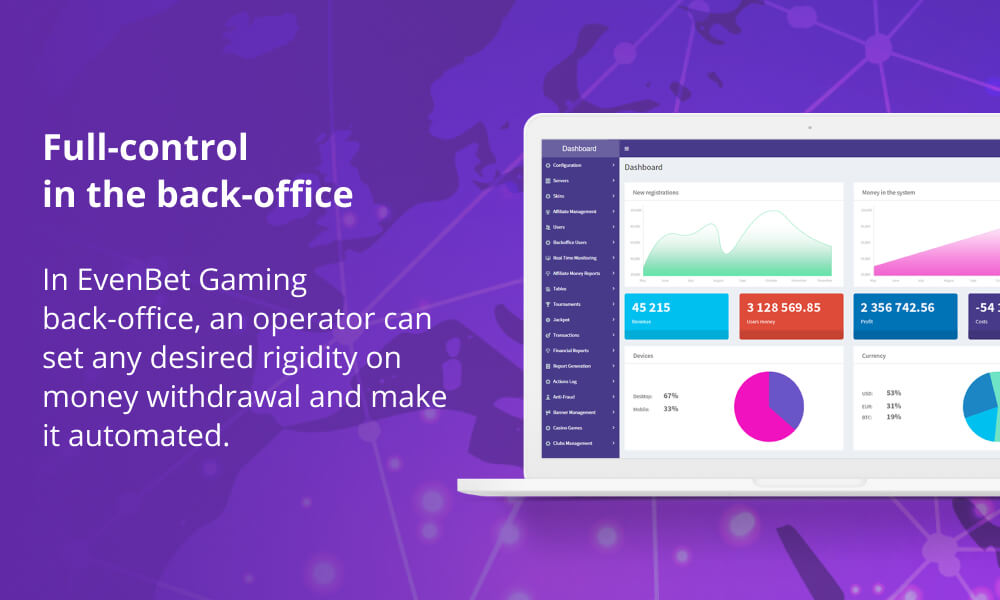 Gaming platform to help in AML
Already running a gaming platform or perhaps planning to set up one? Check the must-have list of Gaming platform settings to help you out with AML issues and running a secure business.
Full-control in the back-office. The admin has a possibility to set blocking, checking, compulsory confirmation of financial transactions between users by a moderator.   

Powerful Anti-fraud solution with chip dumping control. What if users can not transfer chips to one another? In this case, there's a need to control coordinated play (e.g.: two people at the table or private table). This setting is used not only for AML purposes, but as well to prevent cheating players like in negotiated games.

Any rigidity on money withdrawal from the system. In EvenBet Gaming back-office, an operator can set any desired rigidity on money withdrawal and make it automated. Withdrawal is launched as soon as the player wants it. It could be set with selective confirmation from the side of the moderator. Or confirmation may even be mandatory, e.g. for new users or a certain limit of the withdrawal. A player can withdraw $15 without any problems, but $15,000 only with confirmation. There might be confirmation for every user that can require a lot of manual labor, but guarantees safety.
Conclusion
The hardest issue when launching a business is legal and complete compliance with the regulatory system. How to make it less stressful? The answer is to choose the right iGaming platform supplier who will ease a variety of processes tied with AML. Especially considering an upward trend of online gambling. 
According to Statista, online GGR (Gross Gambling Revenue) of Europe is forecasted to reach just about €29.3 billion by 2022. In this region, the iGaming sphere tends to grow at the rate of 10% a year. At the same time, it gives more space for crime. With the industry's development and crime enhancement, iGaming regulations, and AML laws are becoming more tough. 
At EvenBet Gaming platform we have all these settings to assist operators run their business safely, reliably and efficiently within Europe, successfully coping with AML issues.