27 May 2021
Upd: 11 April 2023
5 min
849 views
Financial lawbreakers aim at iGaming businesses for money laundering. Most commonly criminals would try to launder funds received from illegal activities. IGaming businesses have a clear responsibility to prevent money laundering on their platform, including using KYC tools.
Moreover, an iGaming business must have a compliance program in order to block any possible criminal activities. Due to this compatibility program they are secured from potential illegal actions. 
Mule issue & KYC solution
On the report of a few researches, criminals hire money mules who tend to be:
Chosen from a range of background, age and gender groups, but normally those are younger men;

Those who open accounts with a minimum deposit;

Vulnerable people who became unemployed due to crises and other circumstances (e.g.: COVID-19 pandemic);

Men without criminal backgrounds to better trick the authorities' investigations.
Because of the risks, it's crucial to perform user identity (KYC) and complete funding control in the time of user registration, or after the registration but before allowing a user any financial transactions. 
Why else operators need KYC
KYC is not only helpful when it comes to solving money laundering issues. It allows an operator not to lose millions of euros in fraud. One of the most common fraud types is the use of multiple accounts, or bots. 
According to TransUnion, 29% of customer requested exclusion is reported to occur as a fraud activity in the European iGaming markets. Moreover, in the UK new regulations which banned the use of credit cards led to a 16% decrease in credit card fraud but along with that a 169% increase in ACH/debit fraud. 
It is crucial to make sure that the player journey is secure. Most market researchers agree that biometrics will be the dominant form of authentication in the next several years. This will let both operators and players have a safer experience in gaming. 
Why we see KYC in the regulation directory?
KYC stands for 'Know Your Customer' or "Know Your Client". The process is within the wider sphere of an AML policy. To put it simply, it's a procedure of verifying a user identity before releasing money. Most often, a player needs to confirm their identity by sending certain documents. 
Online gaming platforms do not have personal interaction as land-based ones, when a person can just show a passport, ID card or driver's license and walk away with winnings. It leads to innovative ways of verification. Luckily, it's a one-time process for a user. 
Every year, a number of iGaming platforms close down because they fail to fight online frauds and I.D. verification issues. Therefore, most online casinos, lotteries, etc. have these fraud risks, catalyzing misunderstanding of players. 
In general, KYC processes are essential for European iGaming operators of all sizes in order to guarantee that players are literally who they claim to be.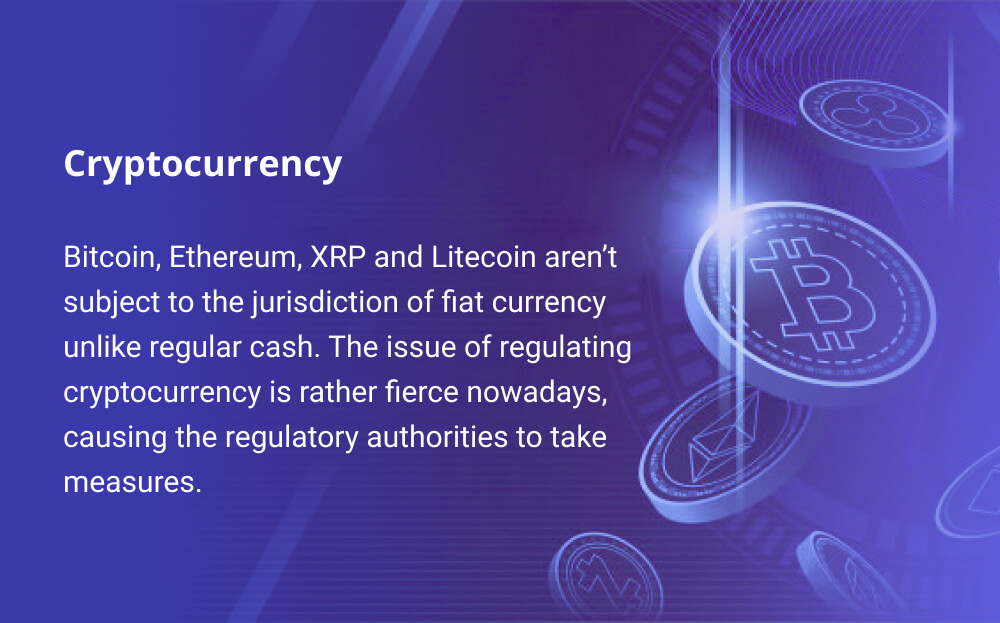 KYC versus Cryptocurrency. Who will win?
Bitcoin, Ethereum, XRP and Litecoin aren't subject to the jurisdiction of fiat currency unlike regular cash. The decentralised character of cryptocurrency means that there's no specific need for verification before withdrawal confirmation at iGaming platforms. 
It's hard to connect virtual currency with a user's identity, though it is linked to a hash code on the public blockchain. The one who possesses this code, will have access to the finances. That's why online poker rooms or casinos can't finalize automatic verification. 
Platforms based on cryptocurrency keep the anonymity of their users. In this situation, it could be much easier for criminals to transfer money back and forth, regardless of its protocols to counter fraud and money laundering. 
The issue of regulating cryptocurrency is rather fierce nowadays, causing the regulatory authorities to take measures. The Malta Gaming Authority is now developing feasible solutions to this quandary. 
Gaming platform to help in KYC
What can a reliable iGaming platform supplier and vendor offer in its product to help online gambling enterprises solve some of the KYC problems? 
User verification should be done as easy and intuitive for a user as possible. At EvenBet Gaming, we have a verification module in the software with manual verification of uploaded documents. There are automatic verification services which we can integrate via API. All the tools to be set for verification should be clear in the back-office. 

Flexible settings on frequency and number of withdrawals. Small ones should be flagged as for money laundering purposes which will strengthen the KYC verification procedure. At the same time, it's possible to set withdrawals under €2000 as not requiring KYC. This is widely practiced at online casinos.
Conclusion
Needless to mention how hard the process of setting up and running an iGaming business, such as an online casino, sportsbook, poker room, and any other, is becoming nowadays. The legal requirements in Europe are increasing and questions of data security are coming along. 
There's this one thing that can make the complication less painful. Choose a gaming platform developer and vendor who provides all the necessary settings to help you with KYC issues. At EvenBet Gaming platform we have them all.