26 July 2022
Upd: 14 September 2023
10 min
740 views
Online gaming is rapidly growing in India. At the same time, there are some difficulties in the iGaming industry. Let's review the specific features of the Indian market and define the appropriate games for it.
Market Situation in India
A vast population is an important factor in market growth. About 1,4 billion people live in India, and 300 million of them currently are gamers. At the same time, living standards are rising. GDP per capita has doubled over the last 10 years (or has risen by 42% compared to 2011-12 prices). So people are ready to spend more on entertainment.
Smartphones and 4G-enabled telecom services are reaching all sections of the people at an unprecedented scale and pace. The number of Internet users has doubled over the past five years. This is facilitated by low tariffs and support from authorities. By the government's programme, the Internet will be provided to every village by 2025.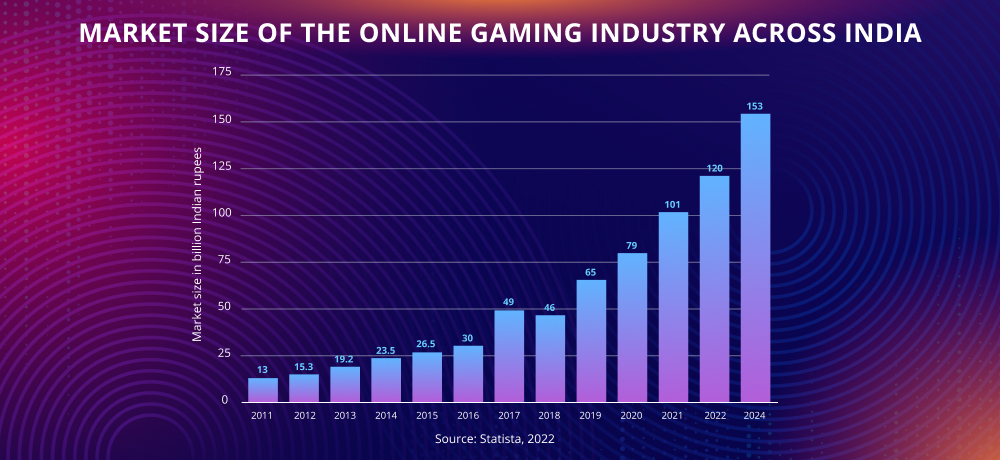 Mobile Internet plays a special role. Roland Landers, CEO at All India Gaming Federation, says that smartphone gaming makes one of the greatest contributions to the real money gaming industry. Mobile traffic dominates in the online gaming industry of India. Phone-based gaming apps accounted for 86% of total gaming apps in 2021. According to Deloitte, there will be 1 billion smartphone users by 2026. 
According to Statista, the forecast for the market size in 2022 is up to 120 billion rupees. In 2024 it is expected to be 153 billion rupees (approximately $1,92 billion). 
According to KPMG research, online gaming industry revenue doubled over 4 years: from 20.3 billion rupees in 2014 up to 43.8 billion rupees in 2018.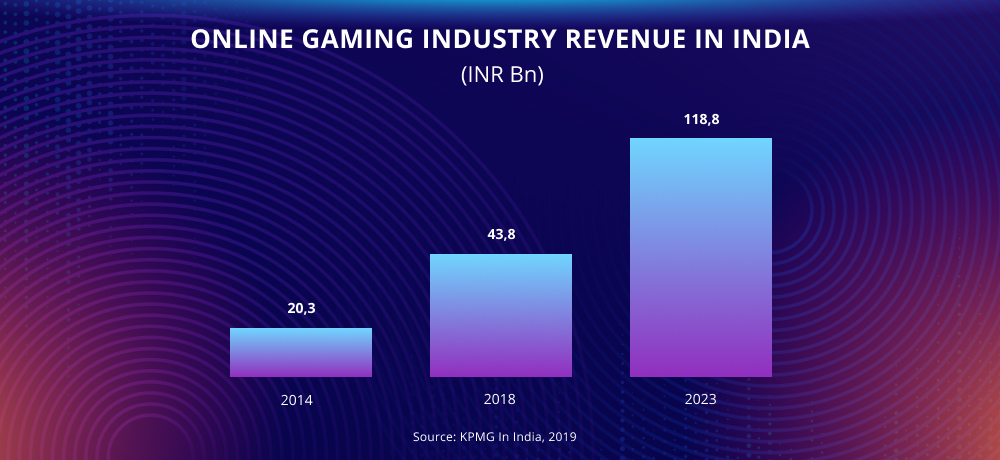 The study by Ernst & Young goes that the online gaming segment in India grew 28% in 2021, despite the end of the pandemic effect. Real money gaming comprised 70% of all revenues in the segment.
iGaming Regulation in India
The current federal law is set by the Public Gambling Act, 1867. Games of chance are supposed to be gambling and they are largely illegal but regulated and permitted as a licensed activity in a few Indian states such as Goa, Sikkim and Meghalaya.
The situation with online games is difficult. The legislation was developed in the pre-Internet era. Gambling is defined as a room or building with the game inventory inside. As a result, in most cases, online gambling is banned only if the website is based within borders. So Indians just play on foreign offshore websites although it might not be legal to transfer payments to such gambling websites.
But — like in the USA — states of India are empowered to adopt their own laws on gambling and betting. In most cases, games of skill for real money are exempted from the ambit of gambling and betting and consequently are permitted. However, every state defines itself whether a game is a game of skill or chance. In some states such as Andhra Pradesh, Assam, Odisha, Arunachal Pradesh and Telangana games of skill for real money are prohibited.
The ban on games of skill for real money is often challenged in court as being arbitrary and unconstitutional, and in some states such as Tamil Nadu and Karnataka, petitioners have succeeded.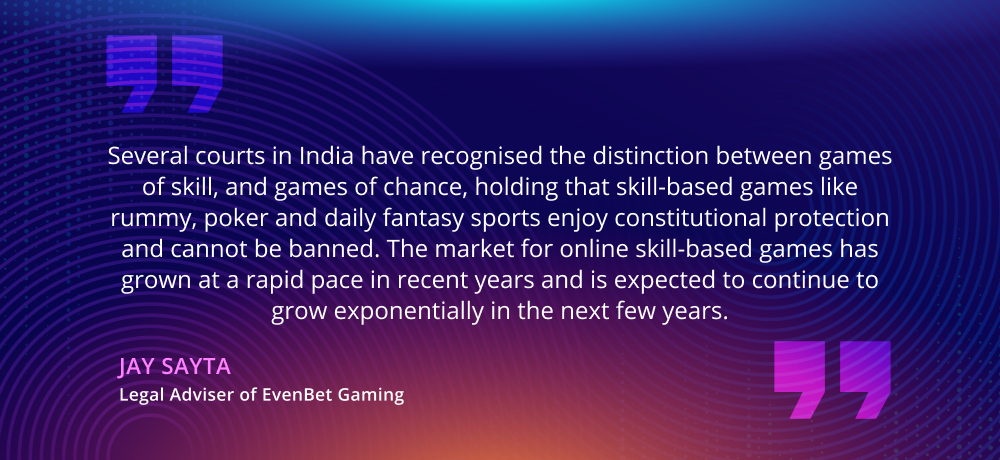 Several courts in India have recognised the distinction between games of skill, and games of chance, holding that skill-based games like rummy, poker and daily fantasy sports enjoy constitutional protection and cannot be banned. The market for online skill-based games has grown at a rapid pace in recent years and is expected to continue to grow exponentially in the next few years.

— Jay Sayta, Legal Adviser of EvenBet Gaming
Unfortunately, foreign direct investment (FDI) in a business involving gambling, betting, lotteries or casinos are prohibited. However, since games of skill have been held to be outside the purview of gambling and betting, FDI in businesses involving skill-based games is permitted.
New Gaming Laws Coming?
The current Public Gambling Act is outdated, and it has many complexities with online gaming regulation. For example, sometimes it is difficult to distinguish skill-based games for real money (such as poker) and skill-based games with some paid functionality (such as PUBG).
But the situation is going to change. In April 2022, a private member's legislation, namely, the Online Gaming Regulation Bill was introduced in Parliament. The bill liberates the rules for players and unifies the legislation across the country. However, the experts much doubt that it will be passed.
Meanwhile, the Federal Ministry of Electronics and Information Technology (Meity) has also started discussions with stakeholders for detailed legislation or guidelines to regulate the online gaming sector, including games of skill. Union Minister of State for Electronics and Information Technology Rajeev Chandrasekhar has met stakeholders from leading online gaming companies who demanded clear regulations for online skill-based games and recognition for self-regulatory organisations governing the sector. 
The Best Games for Indian Market
You definitely ought to add various games to your iGaming project for better retention. But there are some must-haves specifically for India.
Poker
Poker is one of the most popular online games worldwide and in India in particular. The most popular types of poker are usual as in the rest of the world: Texas Holdem and Omaha. You can integrate them into your iGaming project relatively easy.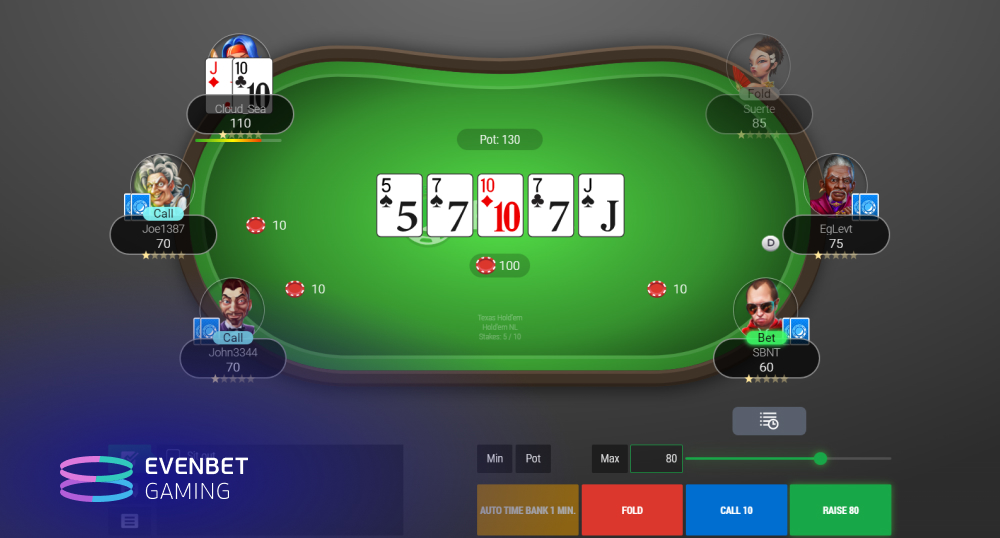 But you should be careful with such features as Jackpot. It can be won only by chance and is considered gambling. So, in those states, where only games of skill are allowed, you cannot use this feature.
Rummy
Rummy has a rich tradition and it is extremely popular in India. Quite often, it is supposed to be a pure game of skill. Statista forecasts the market size of online rummy in India up to $1,4 billion in 2024. It is four times bigger than in 2019.
This game is so popular and important for Indians that a special organisation was established. It is called The Online Rummy Federation (TORF). It certifies online rummy platforms in India.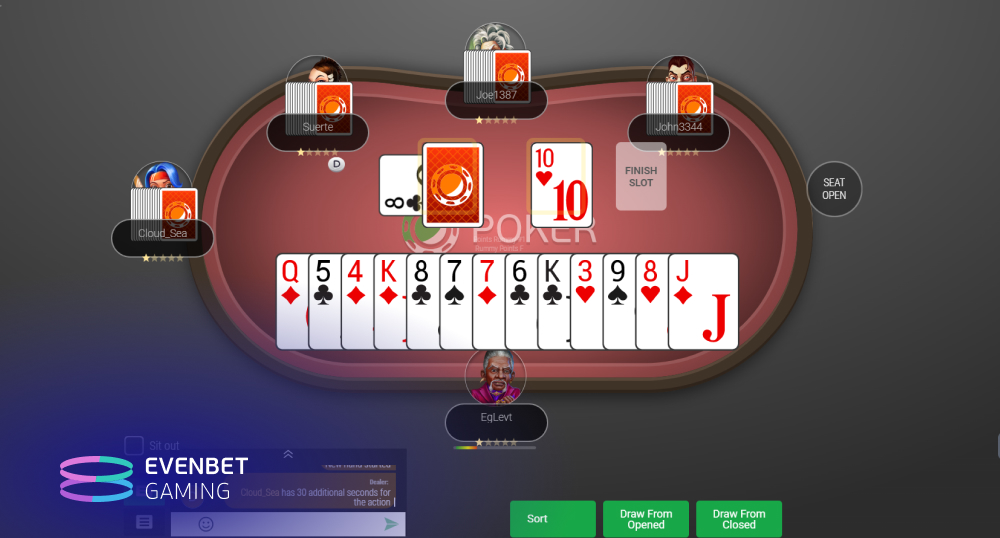 Call Break
This game is trending in Asia, especially in India and Nepal. In India, it is also known as Lakdi or Lakadi. It is a strategic game played with 52-card deck.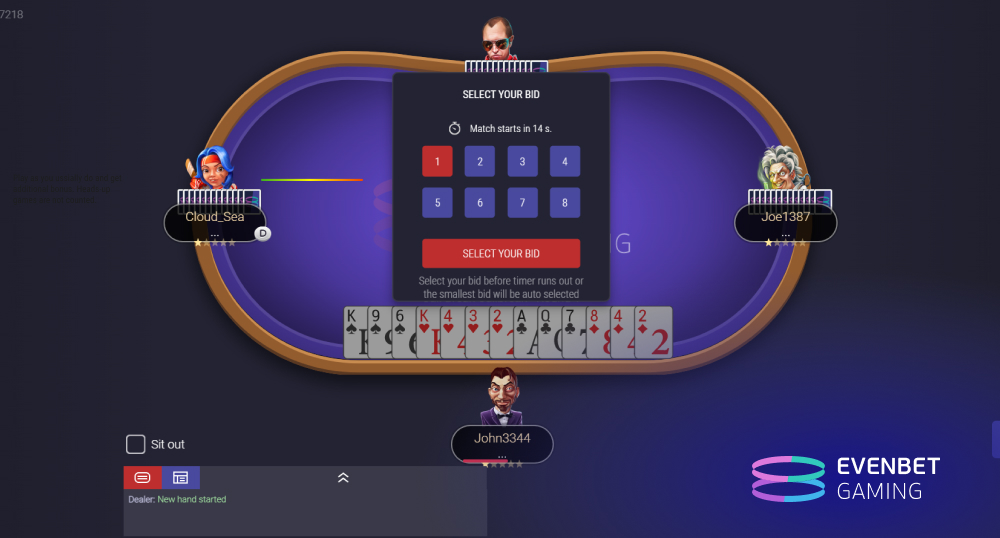 Call Break is often considered a game of skill in India. So it is legal to play online for real money and the game is available on popular platforms.
Big Two
It is an Asian game which is also popular in India. It is also known as big deuce, capsa, pusoy dos and top dog.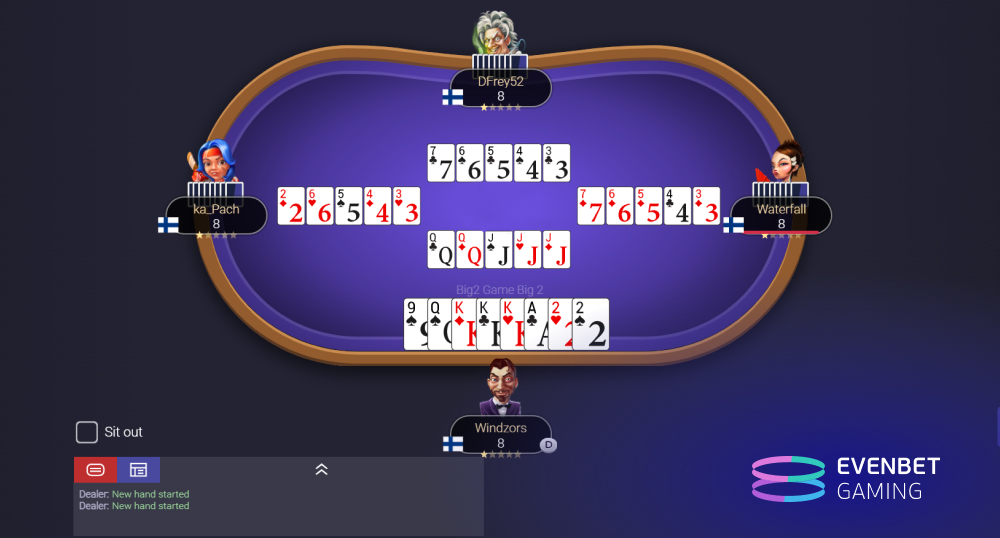 Fantasy Sports
Fantasy sports is also considered a game of skill in India and it is also extremely popular. About 2 out of every 3 people in India are aware of fantasy sports. Also, it shows great retention. According to the Federation of Indian Fantasy Sports research, 89% of those who have ever played it continue playing.
The pandemic of 2020 caused big problems for the segment because most of the sports events were cancelled. But now Fantasy Sports in India demonstrate a great revival.
Conclusion
Despite the complex regulation, iGaming industry in India is rapidly growing. And the conditions are expected to become even more favourable. So, it is definitely worth taking part in this process.
Contact us if you are going to start the online gaming project in India or extend the existing one. EvenBet Gaming provides a fully customisable software solution which includes mobile apps for iOS and Android. It was highly valued by worldwide industry experts. E.g. we received the Eventus Award as the best platform provider this year at the SPiCE conference, Goa, India.
We provide 35+ poker and popular card games such as Holdem, Omaha, Rummy, Call Break, Big2, etc. Also, we suggest the gaming platform with among 2000 games including Andar Bahar and Dragon Tiger.
In India, our software was already adopted by several major operators including MPL, Poker Saints, 9stacks, and others, and we are always ready to discuss your project.