25 May 2023
2 min
67 views
Table of content
The Casino Section is a special section in the EvenBet poker application that allows the user to play games developed by other providers.
All games are grouped into four sections for better user experience (UX) and quick access to the player's favourite games.
The Casino Section consists of four subsections: Games, Providers, Categories, and Favourites.
Let's take a quick look at each of them separately.
Games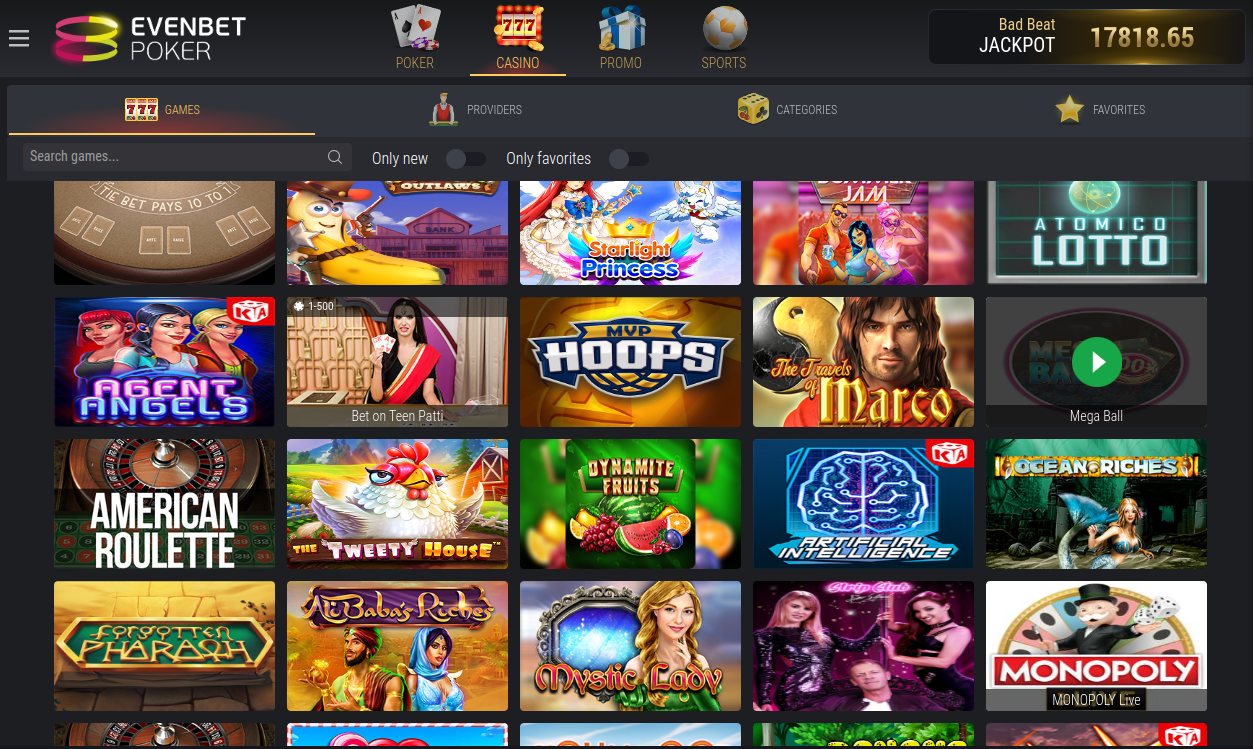 This category contains a list of all available games for playing. A player can choose a provider and view their integrated games or switch to the Games tab to see games from all providers.
Providers
In the providers section, a player can see a list of available third-party game vendors and choose their preferred one.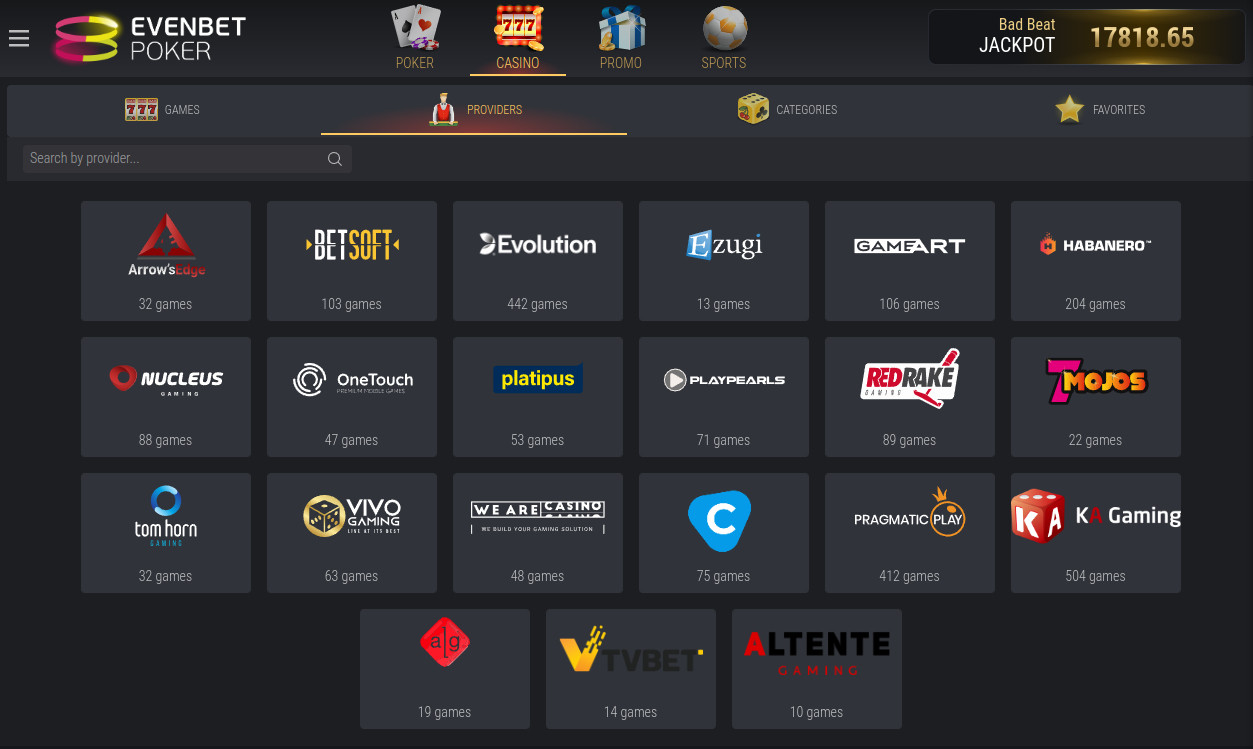 Categories
On the Category page, a player can browse through specific categories that aim to structure the existing list of games for better UX.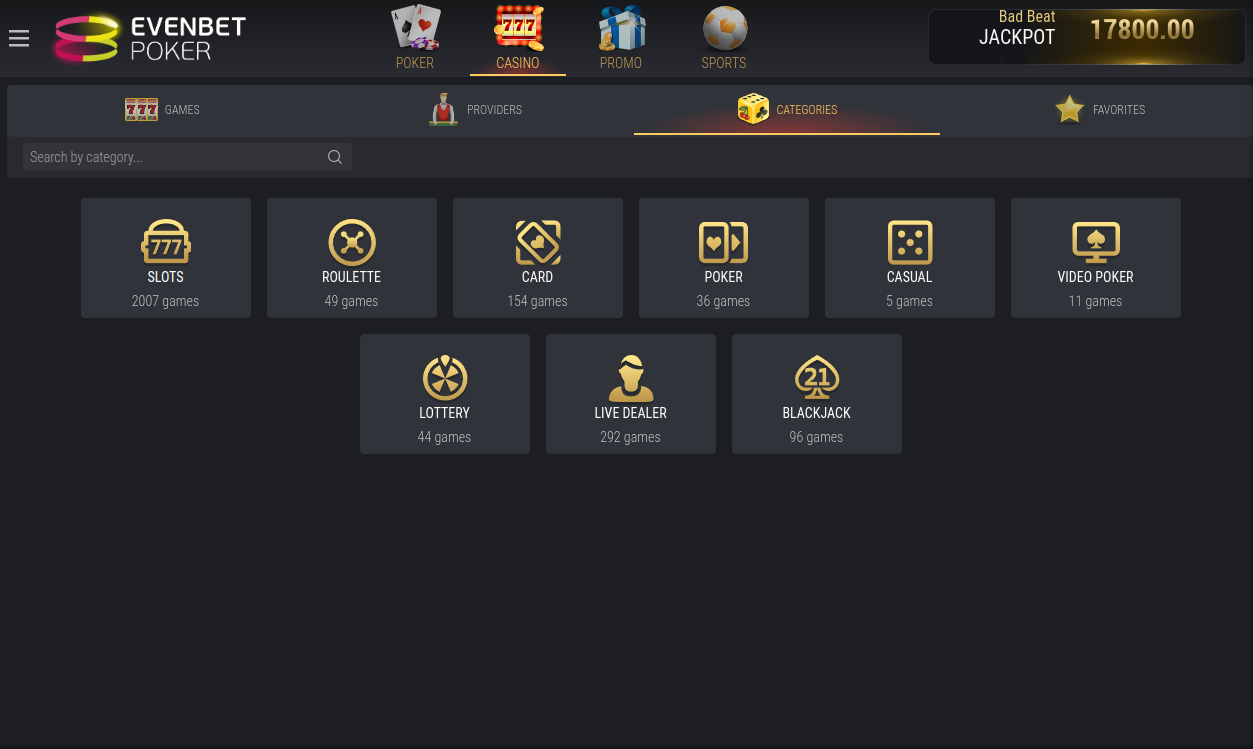 Favourites
If a player wants to create a list of their most liked games, we offer an option to do so. With just one tap, they can add a game to the Favourites section and create their own list of beloved games.
Additionally, we provide an exciting option called "Play for Fun." This allows players to launch the demo version of a game, where they can test it using play money.