26 April 2018
Upd: 14 November 2022
1 min
149 views
EvenBet Gaming is shortlisted in three categories for the EGR B2B Awards 2018: Best Poker Software, Best Poker Network, Best Fantasy Sports Supplier.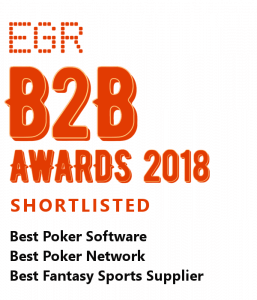 The EGR B2B Awards are celebrating the best service providers in the online gaming industry. The competition between providers is always high, and we are truly proud to be mentioned among the best companies in the industry.
The winners will be announced on 20th of June 2018 in London, at the ceremony in Hurlingham club.
Want to learn more about our shortlisted products? Check online poker and DFS platforms information, try live demo versions, or contact us for the comprehensive information.