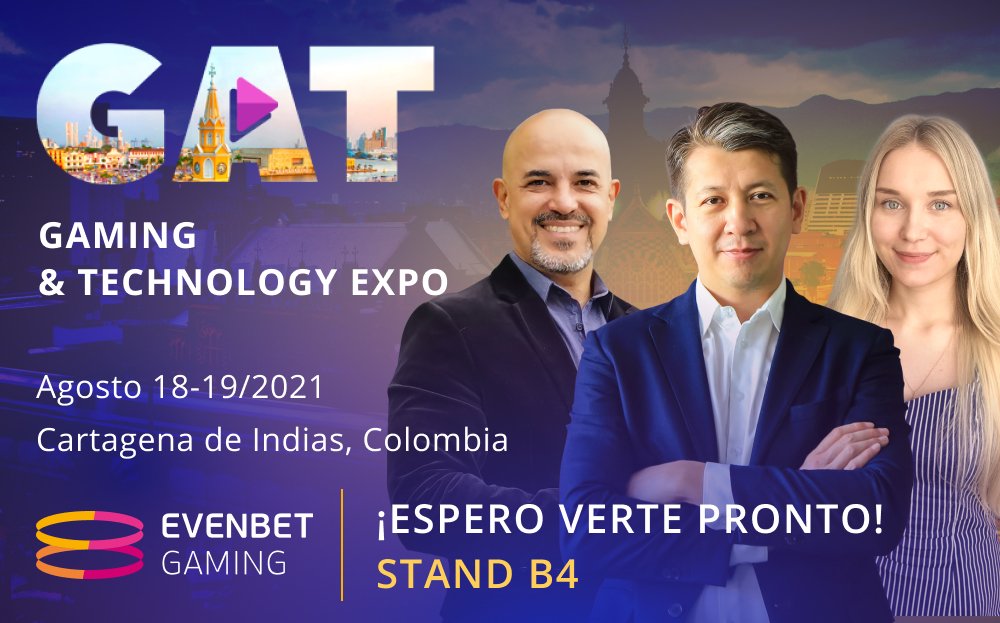 After a long break in live events, we are going back to our first in-person exhibition. On August 18-19, we are presenting our gaming solutions at Cartagena de Indias in Colombia at GAT.
EvenBet Gaming will be showing its online poker and casino solutions at the expo on stand B4. During the last two years, we have strengthened our positions in Latin and South America due to the active development of the poker network based on our software, more and more operators choosing our platform for their online projects, and the latest addition to our pro team: Manuel Jimenez, official company representative in the region.
Manuel Jimenez is also speaking at the Digital Transformation conference organised by Latam Media Group at Cartagena de Indias on the first day of the expo. He will talk about switching from land-based to online gaming in the poker vertical and will give useful tips and insights for those who are planning to start working as online poker operators.
If you want to know more about launching an online poker room or joining an existing poker network, drop by EvenBet Gaming stand B4 during GAT Expo 2021 and join the conference. To book a meeting, send a quick message to [email protected].
To join the event, pre-register at the GAT Expo website: https://www.gatexpo.net/