6 May 2022
Upd: 14 September 2023
8 min
452 views
A number of business verticals allow it to dive into the iGaming waters and begin getting benefits. One of the most complicated is launching your own poker network. One of the easiest at the start is joining an existing poker network. Check these frequently asked questions to get an idea of what comes next after you have chosen an online poker software provider. 
For skins (operators)
Take your time to get acquainted with the most frequently asked questions and answers if considering joining an online poker network.
1. Technical details
What client applications are available for skins in a poker network? 
The same client applications are accessible for an online poker network owner, those could be HTML5, Windows, macOS, Android, and iOS. Or a skin can choose favourable clients among the listed. 
Can a skin change logo and what are the redesign opportunities? 
Skin's client applications can be completely customised, including the change of logo and poker room design. Some prefer to go all-in when it comes to design and want to have their own colours of a poker room, styles, table design, etc. Everything is possible. The cost of connection to a poker network will depend on the degree of customisation. 
I already have a casino/sportsbook. How can I integrate with a poker network as a skin? 
There should be a technical possibility to integrate with a poker network. At EvenBet, we have an API for seamless and smooth integration. As a skin, you will need a technical team that will be involved in the integration process. 
What currencies can be supported? 
Most often, you can get any currency support, including cryptocurrency. Technically, it's all possible. If an owner of the poker network does not have this or that currency necessary for a skin, then you need to negotiate directly with the owner whether this can be done or not.
When I get access to the affiliate admin panel, what information will I see?
It is technically possible to provide complete information in the back-office, including all transactions, settings, etc.
However, because of the peculiarities of this business model, it is up to the owner of the network to decide what information can be seen and what actions can be performed by the skin. The skin may need some additional information if the data given in the admin panel is not enough. It's possible to get it through the API or events sent from the client application.
My poker players want to have extra fun in an online casino or sportsbook. Can I offer them this content in a poker network? 
An online poker network provides the opportunity to use casino and sports betting if such content is available.
2 options are possible in such a case: as a skin, you can do it under the owner's agreement,
or you can conclude your own agreement with casino and sports betting operators.
What payment systems do I get as a skin?
There are also 2 options here. As a skin, you get the same payment systems that the network owner provides. Or you can conclude your agreements with payment providers and share all the necessary data with a poker software developer for further setup.
If there is already the integration with these payment systems, it will happen very quickly.
What is the timeframe for connection to a poker network? 
Depending on the complexity of the requirements, the time to connect to a poker network may vary. If you need to create just a logo and default covers – the terms are usually short.
If a complete redesign and a custom payment system are required, the timeframes become longer.
The software developer can give a more specific timeline when it becomes clear what the skin wants to do.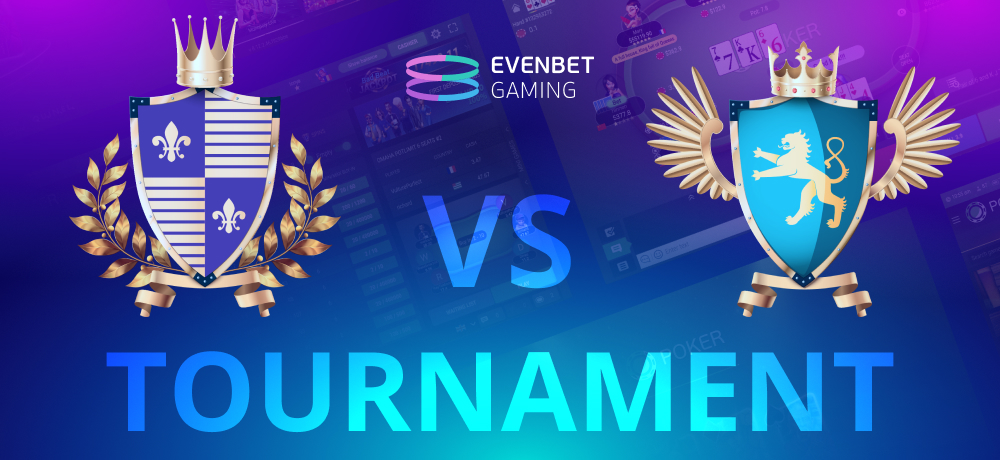 2. Tournament schedules
What is the main advantage of joining a Poker Network?
The advantage of joining a poker network is that the network provides its skins with a ready-made tournament schedule and many other marketing tools for a successful start and further work.
Players of a specific skin can register to play in high guarantee tournaments.
What are high guarantee tournaments?
Let's say a poker network owner announces a prize pool for a certain tournament and an entry fee for a player to participate in it. No matter whether a network owner gets the needed number of users for a tourney to cover the costs, the prize pool is guaranteed. Skins lose nothing. Due to the greater liquidity of such a business model for a skin, it is possible to create tournaments with higher guarantees. That is, the network owner makes it easier to market for the skin since the prize pool is higher.
Can skins create their own tournaments?
The power of the software allows the creation of tournaments not only at the network level but also at the skin level. An owner can make a tournament upon a request of a skin. The skin itself has no such powers. They can create a tournament and ask for it to be made available only to their players. Or the skin can ask to set the visibility of this tournament for the rest of the players in the network. It can either allow users of other skins to play or prohibit players from seeing the tournament.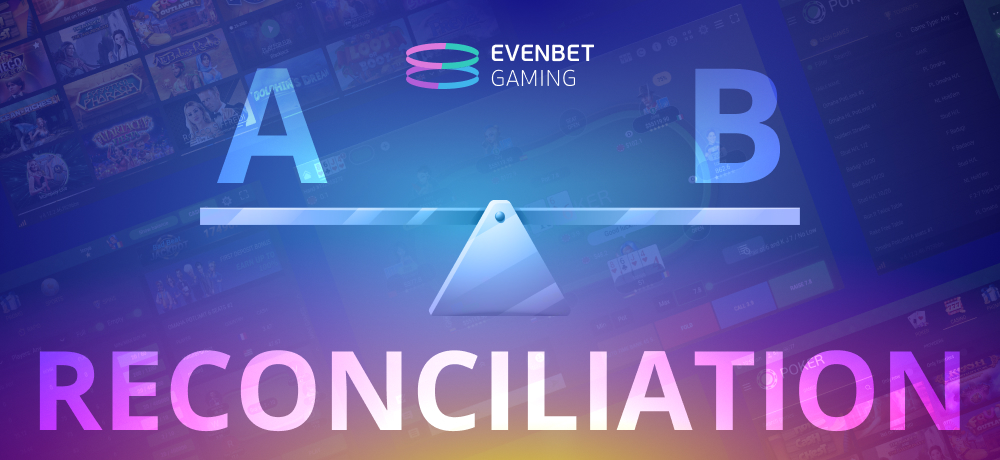 3. Reconciliation
What is reconciliation?
Reconciliation is an accounting process that confirms that all payments within a certain period of time are made accurately between skins, and skins and a network owner. 
Let's imagine that there is Skin A and Skin B. At the end of each reporting period, they need to calculate how much the players of Skin A won and how much they lost. The same process happens with Skin B. The next step is balance.
If the players of Skin A lost more than they won, then Skin A owes the owner of the network. If the balance is positive, then the network gives skin A the money. The same system of mutual settlements occurs between skin A and skin B.
When everyone pays each other, it should be 0. No one owes no one. 
The usual period of financial settlements: 1 month.
Are there any issues connected with reconciliation?
One of the problems that can arise is that skins do not want to pay money to an owner of the network. This is usually solved by a security deposit, which means that when connecting, the network takes a certain amount of money as a deposit to secure itself in case of such situations.
Conclusion
Among all the possible iGaming business models, becoming a skin in a poker network is considerably easy. The initial costs are relatively low, and liquidity is guaranteed due to the presence of other skins with their players. As a skin, you lack freedom in certain aspects listed above, though it's a perfect business start in the industry to gain more experience, create a player base, and definitely benefit. At EvenBet Gaming, we provide full and free consultation on how to step into the iGaming business as a skin.