22 April 2021
Upd: 10 April 2023
11 min
325 views
At EvenBet Gaming, we are always inspired by the success of our operators and are working even harder to develop our poker platform to provide more technical opportunities for iGaming poker room growth. We would like to introduce you to an outstanding company in India – 9stacks.
Who are 9stacks?
As they describe themselves, 9stacks is the best online poker platform, and chosen poker destination for new as well as regular poker players in India to have fun, develop poker skills and win money. 9stacks is a professionally run Indian online poker platform and 100% legal in India. As a highly reliable, safe and trusted poker site in India, it processes the fastest cashouts when you win money on 9stacks. Both the 9stacks website and the 9stacks app have an easy-to-use intuitive interface that enables you to play online poker seamlessly, on your phone or computer; anytime, anywhere. 9stacks recently appointed famous Indian cricket player Suresh Raina as its brand ambassador.
iGaming market in India
The statistics shows that at the moment around 10% of all online gaming users are based in India. If we check the recent questionnaire, approximately 40% of Internet users in there gamble online, while 80% of 18+ people place a bet at least once a year. Business Wire India shares a report on how online gambling in India has shown 21% growth during the pandemic. At the same time, because of the industry regulations issues, the country's budget loses USD140 million in taxes a year as minimum.
Being a rather successful vertical in India, online poker can be contrasted to slots and online casino games, though online casinos are considered to be illegal in most country states. Online poker is contemplated as a game of skill, that means it's not viewed as gambling, therefore, not regulated as strictly in most states within the country. 
We have spoken with Rishab Mathur, CTO and Co-Founder at 9stacks on the company's path towards success, business changes during the pandemic, legislation issues in the region and the main objective for 2021. 
9stacks won EGR B2B Awards for the best online poker marketing campaign. Tell us more about the idea behind your marketing, how do you capture your users' interest?
We won the prestigious eGaming Review (EGR) award in London for the best poker marketing campaign of the year 2019. The other nominees in the category were the two global heavyweights: The Stars Group (Pokerstars) and The Kindred Group (Unibet)!
The EGR award handed out at the Marketing & Innovation Awards 2019, is probably THE most prestigious marketing award given out to companies in the online gaming industry globally, and we are ecstatic to win it in only our second year of operations.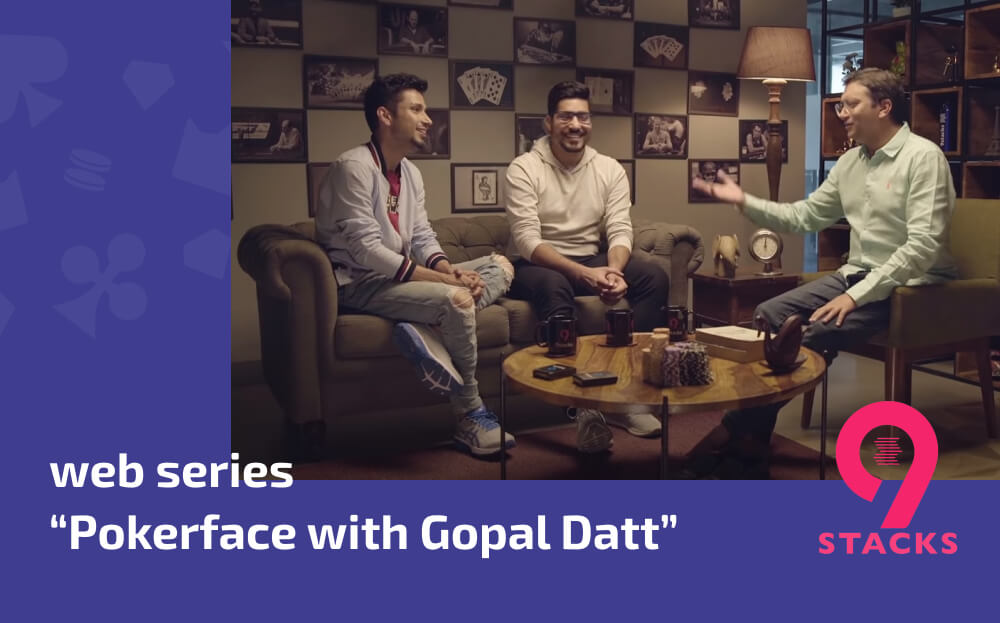 We won the award for our poker rap song "Hustle Hai" and our web series "Pokerface with Gopal Datt" which focused on reaching out to millennials (our target audience) through new age digital platforms. Here's what the judges said: "Hustle Hai rap song earns points alone but the numbers speak for themselves: revenue growth per month 217% and wagered amount 257%".
The selection criteria included the commercial success of the campaign, originality, and creativity, direct results of marketing campaigns in terms of the acquisition, revenue, and demonstration of achieving core objectives and enhancing brand values. 
India's first poker rap song "Hustle Hai" featured the popular rapper duo, Dependent Artists, which talks about the struggles of adulting and entwines this theme seamlessly with the highs and lows a poker player faces every day. We had various influencers dance on the song and put these videos on their Instagram and Tiktok platforms. Within the first week, we got 134,000 views on youtube and Facebook, 3 Million hashtag impressions on Tiktok and 80+ User Generated Content videos. 
After that we collaborated with Gopal Datt, internet's funny man and a poker enthusiast himself to produce India's first poker chat show "Pokerface with Gopal Datt". The show aims at celebrating the lives of poker players and sharing their struggles as well. The first six episodes have featured India's top poker players as well as web celebs like Amol Parashar, Shivankit Sharma, Smriti Khanna, Radhika Bangia, Badri Chavan and Shreya Mehta. 
This year we will continue to grow the poker industry with our new marketing campaigns, targeting a very wide audience, especially those who haven't played poker online, delivering the best poker experience in the world for all Indian poker players! We have signed up famous Cricketer Suresh Raina as our brand ambassador to reach out to a wider audience and project the qualities both Raina and 9stacks stand for – Integrity and Dependability.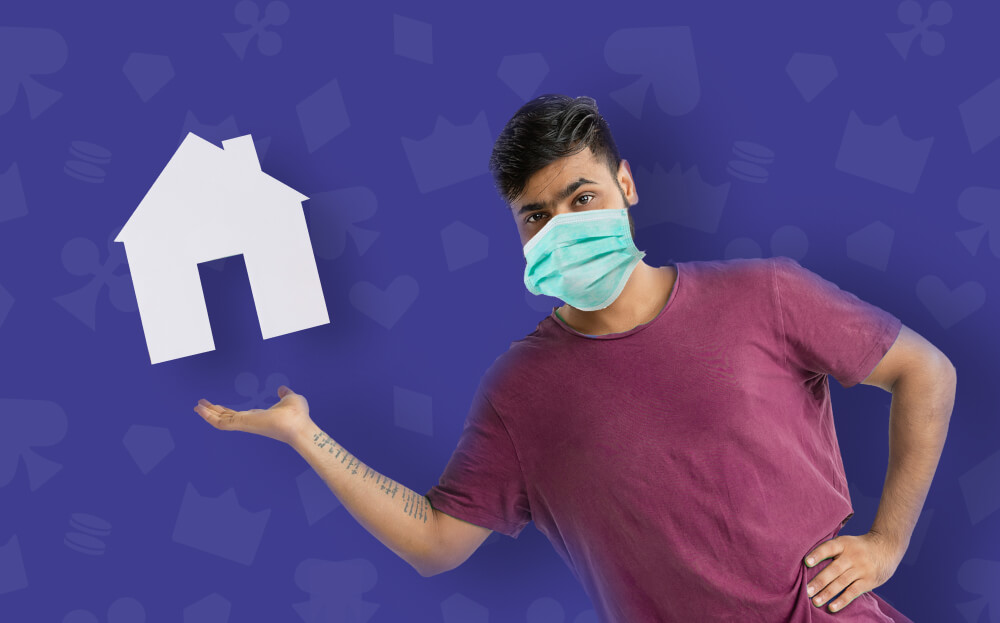 What impact did the pandemic have on your business? How did the number of users change? And their behaviour?
The ongoing pandemic turned the world upside down. The sudden changes in our lifestyles have taken most of us by surprise. And yet, some of them come with their fair share of upsides. One such area is online gaming. The pandemic has proved to be a boon for Indian gaming startups like us, we witnessed a huge spike in user engagement and traffic during the lockdown, as gaming was the only option left as a source of entertainment. Moreover, playing with friends and family members gave the players a feeling of community. 
On the operations front, work from home (WFH) was no longer a choice or a convenience; it became "a way of life" for a lot of people . As a company we realised that WFH is better for Health, Economy and Environment. Employees productivity is being maintained thanks to the usage of apps like Slack and Trello which keep all of them connected and accountable to the company and work is being carried out in a distributed manner. No travel time or getting stuck in traffic jams during peak hours is helping employees put those saved hours to better productive use. WFH provides huge advantages like better work-life balance for the employees and diverse talents available to the company since being present in the same office is not mandatory.
What types of games are most popular among your players? Do you notice any trends?
9stacks offers Holdem and Omaha on its platform and most of our players like to play both these games. 9stacks is a very player friendly platform for all skill levels, and we have something to offer for all types of players, both professionals and recreationals. For instance, we have a Login challenge running these days which rewards the players for simple tasks when they regularly log into our app which is immensely popular amongst new players and on the other hand we are rewarding the grinders with huge rewards like an all expense paid trip to Vegas this summer with bankroll for buying into the games of their choice there. The only trend we notice is an upward trend towards the acceptability of these games in the Indian market leading to an increased user base month on month.
Did you have any troubles due to the online gaming regulation uncertainty in India and the differences in legislation across states?
One major challenge we faced due to gaming regulation uncertainty was the inability to market our services especially in the mass media but in early 2020 ASCI (Advertising Standards Council of India) came up with a set of guidelines for the companies in the Real Money Gaming sector, we think it's a great initiative that the real money gaming industry will now follow self-regulatory guidelines for all advertisements. 
ASCI has many years of experience with similar codes for other industries. The most important outcome of this will be that all Indian gaming companies will follow a common set of principles that keep the customer's best interests at heart and remove scope for mis-selling of their services. One other step that needs to be undertaken by the Ministry of Information and Broadcasting is to ban illegal and blatantly misleading advertising by international companies targeting Indian customers on OTT networks as well as other channels. It has gotten so blatant that you even have foreign gambling companies sponsoring Indian football teams in ISL even though officially they are banned in India! 
On the other end of the spectrum are state legislations banning any form of real money gaming and we had to pull out of those states. This did affect our business marginally but thanks to the constant influx of new users we have been able to maintain a steady growth trajectory. We feel the real money gaming industry in India has a huge upside potential for many many years to come. 
Tell us more about the company. Which values bring you together? 
We have a very open work culture and the environment, there are no fixed hours for people to attend office.The working hours are kept flexible for everyone to perform their duties as they deem fit, this inculcates a spirit of self discipline in the employees as they are more aware of the deadlines they are expected to deliver the results in so they prioritise work on their own. 
Every Friday however all the people attend the All Hands Meet in the office for a fixed one hour time which is where most of the task updation and brainstorming takes place. Since we work 5 days a week, Friday evening which is the onset of the weekend, is celebrated by playing games which helps the managers with team bonding.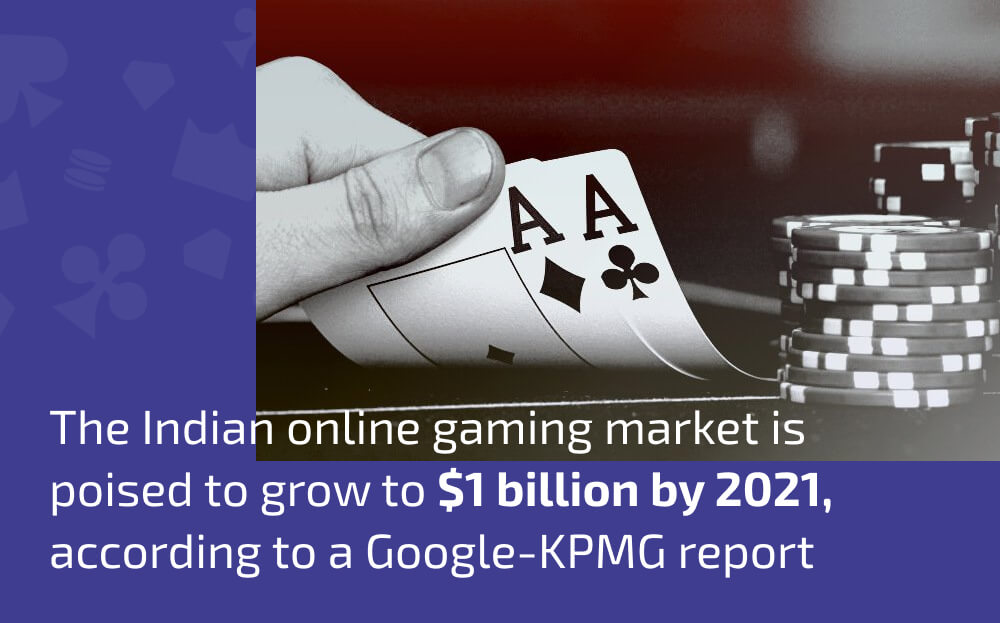 What's your main objective for 2021? 
The Indian online gaming market is poised to grow to $1 billion by 2021, according to a Google-KPMG report. A young population, access to the internet, and the entertainment-seeking behaviour of the millennials are the key factors driving online gaming in our country. 
Gaming companies in India are consistently making exceptional contributions to the gaming development markets in India and globally as well. The demands of interactive games are on the rise, which is helping gaming companies to turn the tables on their side. 
We at 9stacks are planning to make the most of this trend and constantly coming up with innovative features to keep the users glued to our interface. We have developed India's first Voice Tables where the players can talk to each other while playing, we have a lot of AR/VR innovations in the pipeline that we hope to release in 2021  which shall bring in heightened engagement to our platform.
We at EvenBet Gaming create and improve any technical requests from our operators so that they can succeed in the industry. The very success of the gaming business depends on a number of factors, such as high quality of the platform, marketing and promotion opportunities, competent management and appropriate management tools, reliability and security of the technical solution itself. We are grateful for trust and continue to be one of the best providers of poker platform solutions.